How to link your Walmart account in ShipOut?
Remarks: Currently Walmart stores doen't support Dropship Vendor (DSV) links, only Marketplace stores can apply to the system, please confirm your store type.
Step1: Log in to ShipOut.com account> Setting> Selling Channels> Connect a Store or Maketplace> Walmart
Step2: Click the blue font "here" in step 1 of the figure below to log in to the Walmart account
Step3: Walmart dashboard click My Account>Marketplace>log in with account and password
Step 5:Fill in the store information in the ShipOut system and complete the connection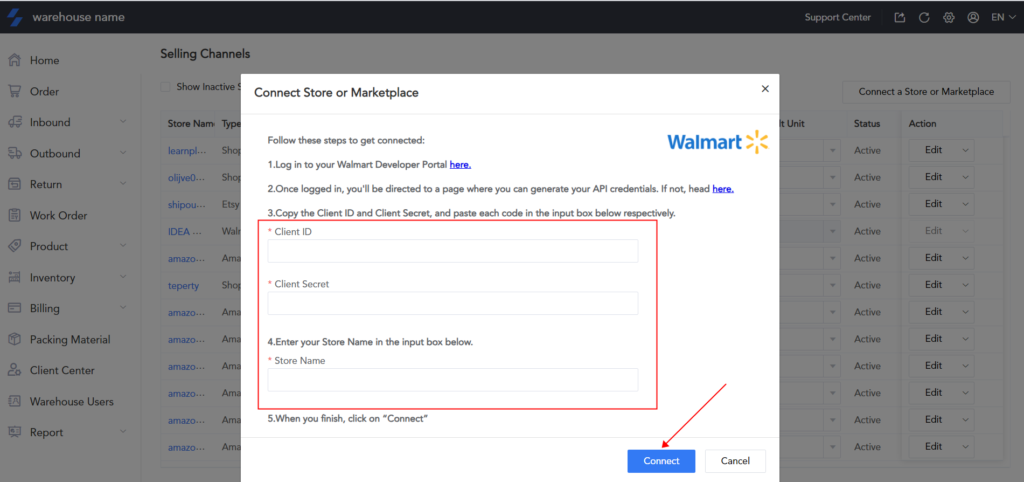 Note: New orders from Walmart stores require customers to acknowledge each time in Walmart stores before they can be pulled to the shipOut system for operation.